Under African Sun - Tall Ship to Cap Verde
Preise in Euro p.P. inklusive Vollpension mit Wasser, Tee, Milch.

Description
Sun, palm trees and sail under the African sun.

Explore a more original archipelago with spectacular landscapes and a vibrant cultural mix of Africa, South America and Europe. Off the African coast individuals found on each island an authentic world of its volcanic landscapes in port cities with a colonial charm, lush green mountain and beautiful tart.

Enjoy exploring the indescribable feeling of sailing at sea from distant islands. It is planned to visit six of the unique pearls in the Atlantic and explore. We are fascinated by the breathtaking night sky as we anchor in a sheltered bay or sail with the trade winds in the night.

Forget the winter under the African sun.

The traditional sailing trip, you are involved in the sailing maneuvers, may even go to the helm or relax and unwind.

Guests and crew were in the past winter season so much that they want to come back.
When are you going?
---
Termine
Mit der Oosterschelde über den Atlantik
Von Rotterdam zu den Kapverden
22.11.bis 12.12.2019
Von Rotterdam 10:00 nach Santa Cruz de Teneriffe 09:00.
Euro 1.800 (2.200)

12.12. bis 20.12.2019
Von Santa Cruz de Teneriffe nach Palmeira.
Euro 880 (1.040)

22.11. bis 20.12.2019
Von Rotterdam 10:00 nach Palmeira 09:00.
Euro 2.250 (2.500)

Von den Kapverden ins Mittelmeer
29.02. bis 29.03.2020
Von Sal, Kap Verde nach Mataro, Spanien.
Euro 2.500 (2.800)

In der Regel Checkin 17:00 Uhr. Checkout 09:00 Uhr.

Preise in Euro p.P. inklusive Vollpension mit Wasser, Tee, Milch.

In der 4er Kabine (in der Doppelkabine). Einzelkabine auf Anfrage.
* Sonderpreise für Segler bis 25 Jahre bei Tallship-Races
___________________________________________________________________
Überblick
Großseglerreise als Trainee.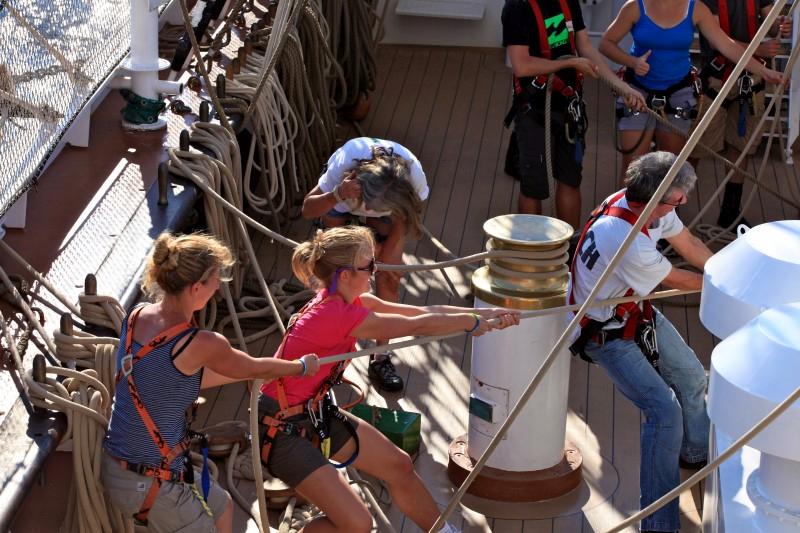 Flair: Rustikal
Sie sind Teil der Crew im Wachsystem. Es wird davon ausgegangen, dass Sie bei den Manövern aktiv dabei sind. Sie segeln auf einem Schulschiff, das Flair an Bord ist rustikal. Die Route ist windabhängig.
Inkludierte Leistungen:
Segelreise mit Übernachtung in gemischten Mehrbett-Kammern
Vollpension, Wasser, Kaffee, Tee an Bord. Bettzeug und Handtücher
Schiffsnebengebühren (Hafengebühren, Treibstoff, Reinigung)
Vor Ort zu zahlen:
Getränke, Ausgaben an Land.
Informationen:
Kleidungsstil: sportliche Segelkleidung. 
Vorkenntnisse nicht erforderlich.
Sie sollten gesund sein und über eine gute Konstitution verfügen.
Schiff
Flair: Traditioneller Tallship-Törn. Jeder ist in die Crew und die Arbeit an Bord integriert. Es wird davon ausgegangen, dass die Gäste bei den Wachen aktiv sind. Die Oosterschelde gilt als Repräsentant der Niederländischen Traditionsschifffahrt und ist als solcher auf vielen Maritimen Veranstaltungen weltweit unterwegs. Liebevolle Details am Schiff werden ebenso wie das traditionelle Bordleben gepflegt.

Diie Gäste werden als aktive Crewmitglieder in das Bordleben integriert. Länge: 50 m
Gäste max. 24 Unterbringung in 4er und 2er Kabinen mit externem Bad.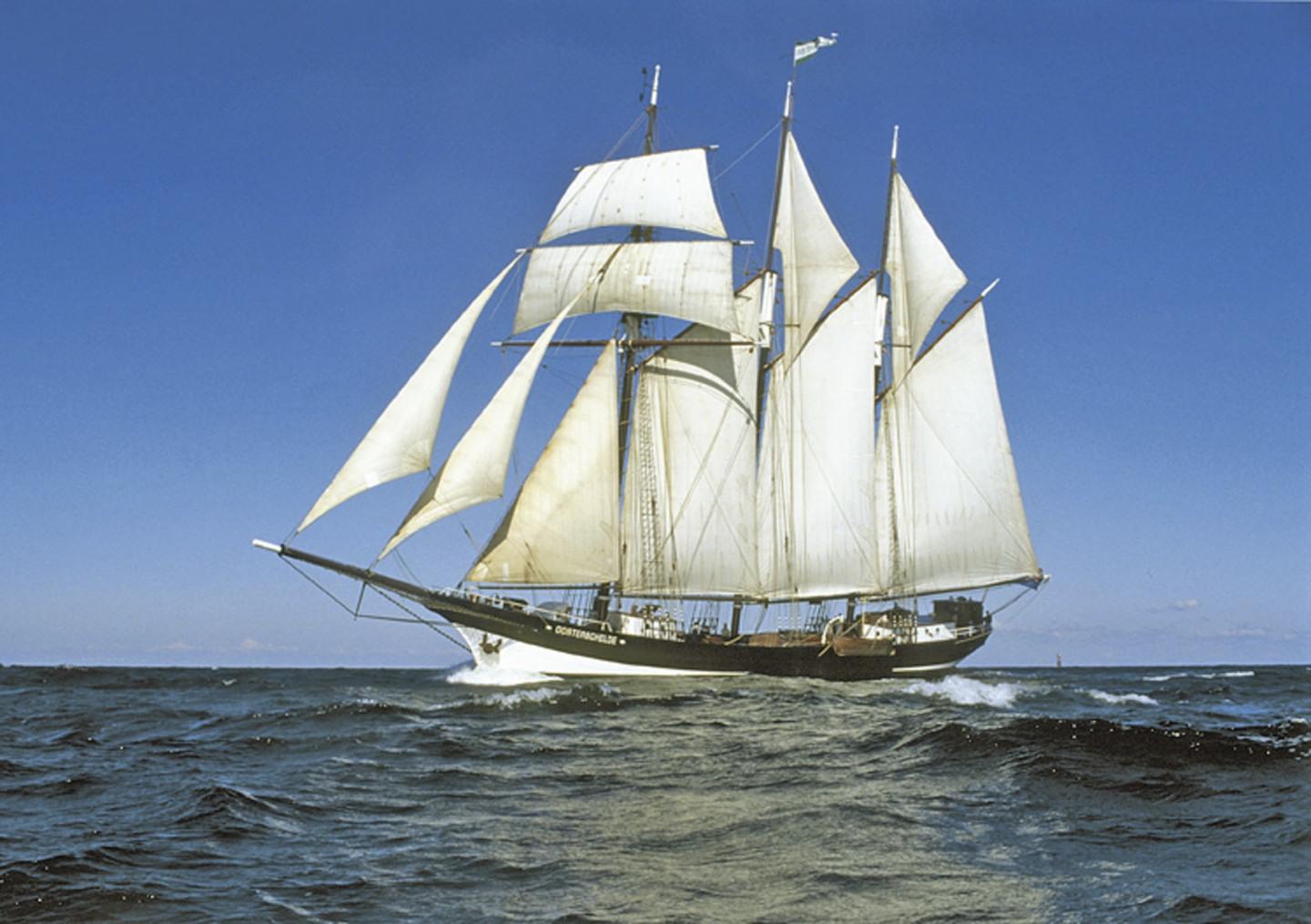 ___________________________________________________________________
---