Description
Treat yourself to sail to the dream of every sailor, even unto the other end of the world.

With us you will enjoy this authentic adventure and plenty of free time for themselves on the vast expanse of the ocean.

The comfort of our private yacht with a 11 m2 large double cabins with air conditioning and private bath, plenty of space on the huge deck of the 38 meter yacht, 3 meals fresh on board, prepared fresh from the water treatment and security of a professional experienced crew provide relaxation and good everyone on board.

On the individual sailing trip with a maximum of 18 guests, you have the privilege as you wish to belong to both the crew or just to be a guest. You can, just let your soul just to enjoy the solitude, looking at the endless sea and watch the flying fish. The 6-person crew ensures your safety and well-being.

When sailing in a westerly direction, the flying first fish, you know that it is not very far to the palm-fringed beaches. Who knows what discoveries and goals you have won for himself in the days at sea.

Experienced sailors know that the courts are in great demand. They like book.
New Tab
Entspannte Langstrecken-Segelreise als Yachtüberführung
Erlebnis
Sie sind Gast und dürfen entspannen.
Wer mag, darf bei allen Manövern oder auch bei Wachen aktiv dabei sein. Alles kann, nichts muss.
Wir segeln Tag und Nacht.
Interessierte Segler werden vom Kapitän in die Welt der Schiffsnavigation um die Welt eingeweiht.
Route richtet sich nach dem Wind.
Inkludierte Leistungen
Segelreise in der gebuchten Kategorie
Vollpension, Wasser, Kaffee, Tee. Bettzeug und Handtücher
Schiffsnebengebühren (Hafengebühren, Treibstoff, Reinigung)
Spannende Informationen zu Navigation und Schiffsführung vom Kapitän.
Meilenbestätigung
Ein Koch bereitet die Mahlzeiten an Bord aus regionalen Zutaten zu.
Informationen
Vor Ort zu zahlen: Getränke, Trinkgelder, Wassersport nach Nutzung.
Kleidungsstil: leger und entspannt.
Segelkenntnisse: nicht erforderlich.
Reviews
There are no reviews yet.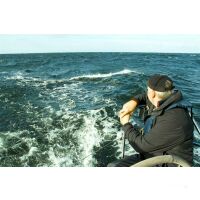 Atlantic at ARC
Atlantic on a private yacht
Atlantic on a private yacht