Atlantic on a private yacht
Preise in Euro pro Person in der Doppelkabine inklusive Vollpension.
Description
Treat yourself to sail to the dream of every sailor, even unto the other end of the world.

With us you will enjoy this authentic adventure and plenty of free time for themselves on the vast expanse of the ocean.

The comfort of our private yacht with a 11 m2 large double cabins with air conditioning and private bath, plenty of space on the huge deck of the 38 meter yacht, 3 meals fresh on board, prepared fresh from the water treatment and security of a professional experienced crew provide relaxation and good everyone on board.

On the individual sailing trip with a maximum of 18 guests, you have the privilege as you wish to belong to both the crew or just to be a guest. You can, just let your soul just to enjoy the solitude, looking at the endless sea and watch the flying fish. The 6-person crew ensures your safety and well-being.

When sailing in a westerly direction, the flying first fish, you know that it is not very far to the palm-fringed beaches. Who knows what discoveries and goals you have won for himself in the days at sea.

Experienced sailors know that the courts are in great demand. They like book.
---
Vom Mittelmeer in den Atlantik
21.10. bis 04.11.2019 DK 2.700 - EK 4.050 Von Denia/Valencia über Gomera nach Praia/Kapverden


Transatlantik Ost-West
04.12. bis 20.12.2019 DK 3.900 - EK 5.850 Von Praia/Kapverden nach Martinique
05.12. bis 20.12.2020 D/L 4.350 Von Mindelo/Kapverden nach Bay of St. Georgs/Grenada


Transatlantik West-Ost
18.04. bis 06.05.2020 D/L 3.250 Von Falmouth Harbour/Antigua nach Funchal/Madeira
06.05. bis 13.05.2020 D/L 1.500 Von Funchal/Madeira nach Denia/Valencia


Preise in Euro pro Person in der Doppelkabine inklusive Vollpension.
D - Deluxe-Kabine, L - Long Cabin.
Segelschiff Rhea
Flair: Entspannt und erholsam

2-Mast-Schoner
Länge 54,00 m
Breite 8,20 m
Segelfläche 1.068 m2
Baujahr 2017

Besatzung 7 bis 8 Personen
Gäste: Max 26
Kabinen: klimatisierte Doppelkabinen mit privater Dusche
Bordsprache: Deutsch, Englisch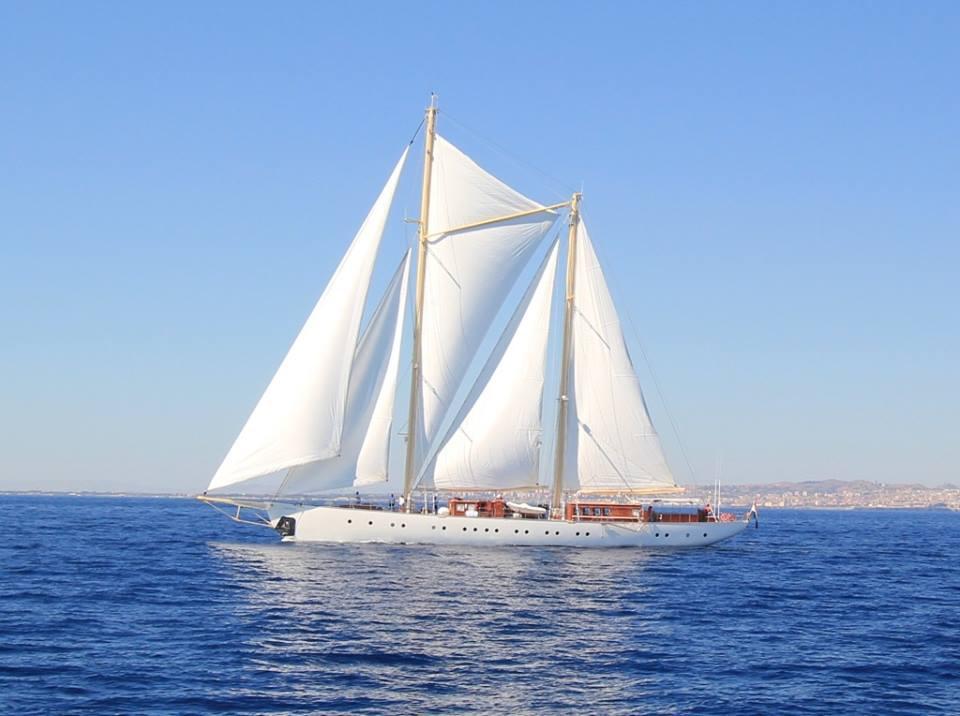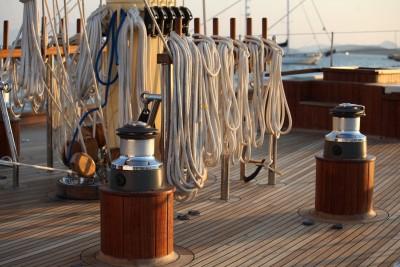 Entspannte Segelreise mit Hotelkomfort
Ihre Privatyacht auf Zeit hat viel Platz auf 152 Fuß. Chartern Sie die Yacht exklusiv, oder buchen Sie Ihren Segeltörn zum Mitsegeln im Sommer im Mittelmeer, im Winter in der Karibik oder zwischen den Welten auf der Weite des Atlantiks.

Freuen Sie sich auf ein authentisches unvergleichliches Segelerlebnis auf einer Traumyacht für die Genießer unter den Seglern. Interessante Landausflüge sorgen für Abwechslung. Themenreisen zu Geologie, Meeresbiologie, Archäologie und Geschichte werden von anerkannten Fachleuten auf Ihrem Gebiet begleitet.

Das Baden im Meer ist vor Anker unkompliziert und wundervoll. Wer will, nutzt die Wassersportmöglichkeiten. Die Rhea segelt 4 bis 6 Stunden am Tag; jeder kann entscheiden, ob er aktiv mitsegeln oder sich lieber entspannen möchte. Eine professionelle Crew sorgt für Ihr Wohl. Alleinreisende Gäste finden schnell Anschluss an die Tischrunde.


Entspannte Langstrecken-Segelreise als Yachtüberführung
Erlebnis
Sie sind Gast und dürfen entspannen.
Wer mag, darf bei allen Manövern oder auch bei Wachen aktiv dabei sein. Alles kann, nichts muss.
Wir segeln Tag und Nacht.
Interessierte Segler werden vom Kapitän in die Welt der Schiffsnavigation um die Welt eingeweiht.
Route richtet sich nach dem Wind.
Inkludierte Leistungen
Segelreise in der gebuchten Kategorie
Vollpension, Wasser, Kaffee, Tee. Bettzeug und Handtücher
Schiffsnebengebühren (Hafengebühren, Treibstoff, Reinigung)
Spannende Informationen zu Navigation und Schiffsführung vom Kapitän.
Meilenbestätigung
Ein Koch bereitet die Mahlzeiten an Bord aus regionalen Zutaten zu.
Informationen
Vor Ort zu zahlen: Getränke, Trinkgelder, Wassersport nach Nutzung.
Kleidungsstil: leger und entspannt.
Segelkenntnisse: nicht erforderlich.
Atlantik
Die Routen über den Atlantischen Ozean unter Segeln werden von den globalen Windrichtungen und Meereströmungen bestimmt.
Transatlantik-Routen
---