Eye of the Wind
Traditionelles Segelschiff
Die Eye of the Wind bietet entspannte Segelreisen für Aktive und Genießer. Die liebevoll restaurierte und sehr gepflegte Brigg hat mehrmals die Welt umsegelt und war Kulisse diverser Hollywoodfilme.

Jeder Gast entscheidet selbst ob er aktiv dabei sein oder sich einfach erholen möchte. Wer will genießt bei gutem Wetter den Ausblick aus dem Mast.

Mit nur 12 Gästen auf 40 Meter Schiffslänge erwartet Sie ein außergewöhnlich indivuduelles Segelerlebnis. Das Schiff ist bekannt für seine großartige Küche.
Zahlen
Schiffstyp Brigg
Flagge Jersey/United Kingdom
Baujahr 1911

Länge über alles 40 m
Breite 7 m
Tiefgang 2,70 m
Segelfläche 750 m2

Besatzung 8 Personen
Gäste: Maximal 12 Kabinen: 6 Gästekkabinen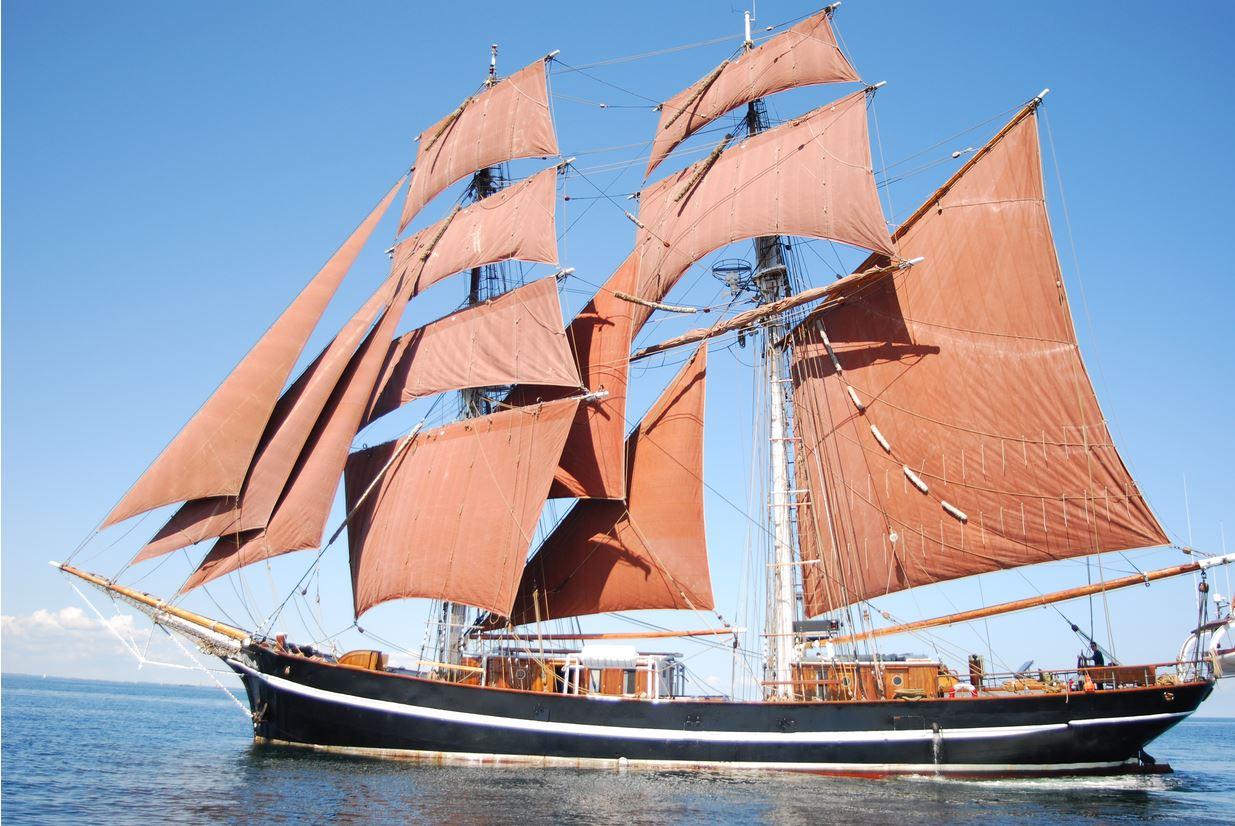 ---
---
---