Racing Yacht Club Swan 36 in Croatia
10,6 M
Racing
6 / 84
1 - 2
Event-Service
Hotel
Description
A world-class team event: racing yacht training
With the Club Swan 36 yachts you will be one of the few to be participating in an extraordinary sailing experience. Feel the fascination of the professional sailing sport. Let yourself be inspired by high tech and top-notch material, minimalism and the mastery of gigantic forces.

Each team consists of 6 participants on one yacht. A winner is crowned after multiple flights. Fun and pride having participated in the race will remind the participants long after the corporate sailing event.
Successful companies motivate their employees to achieve exceptional performance. We will organize the perfect team event for you.
---
Overview
Corporate Events with the Club Swan 36
A unique spectacle a regatta amongst team members under the Croatian sun. Experience an innovative and different team event. Get instructions from the professional crew members of the club Swan 36 racing yachts, how to sail under the toughest conditions.

Train in a worldwide unique setting on the Adriatic Sea on a racing yacht. During the kick-off presentation you will learn what it means to sail a regatta as a unit. With the Club Swan 36 you will compete against each other in a race.

The team work begins. With the help of a coach the team will work out the parallels of sailing under the roughest conditions and a high performance team. After the theory you will be able to go on board the racing yacht and compete against each other with the new-found knowledge.

There are 6 Club Swan racing yachts available. On each yacht a team of 6 people will attend the race. A min. of 3 flights will have been sailed, from which the winner will be determined.
Feel the adrenalin, the distinct power and team spirit of a regatta under the guidance of professional sailors.
Never has a team event played such an important role than now. After a quick instruction you will be able to sail the yacht by yourself and witness the result of interacting with your team members. Which team has a clear structure? Which team will manage the right maneuver to the exact right timing at the correct marker? Who will win?
With guidance of the coach the teams will reflect after the race what experiences they have gained. Which conclusions will you take for your day-to-day business?
Region
Yachting region Dalmatia
Dalmatia is a perfect spot for nature lovers and sailors, who seek culture or parties. Here everyone will get their money's worth. Divine Islands, Mediterranean vegetation, rich history and culture in the harbor cities, unbelievable friendly people, outstanding infrastructure, fantastic food and Espresso like in Italy.
Read more...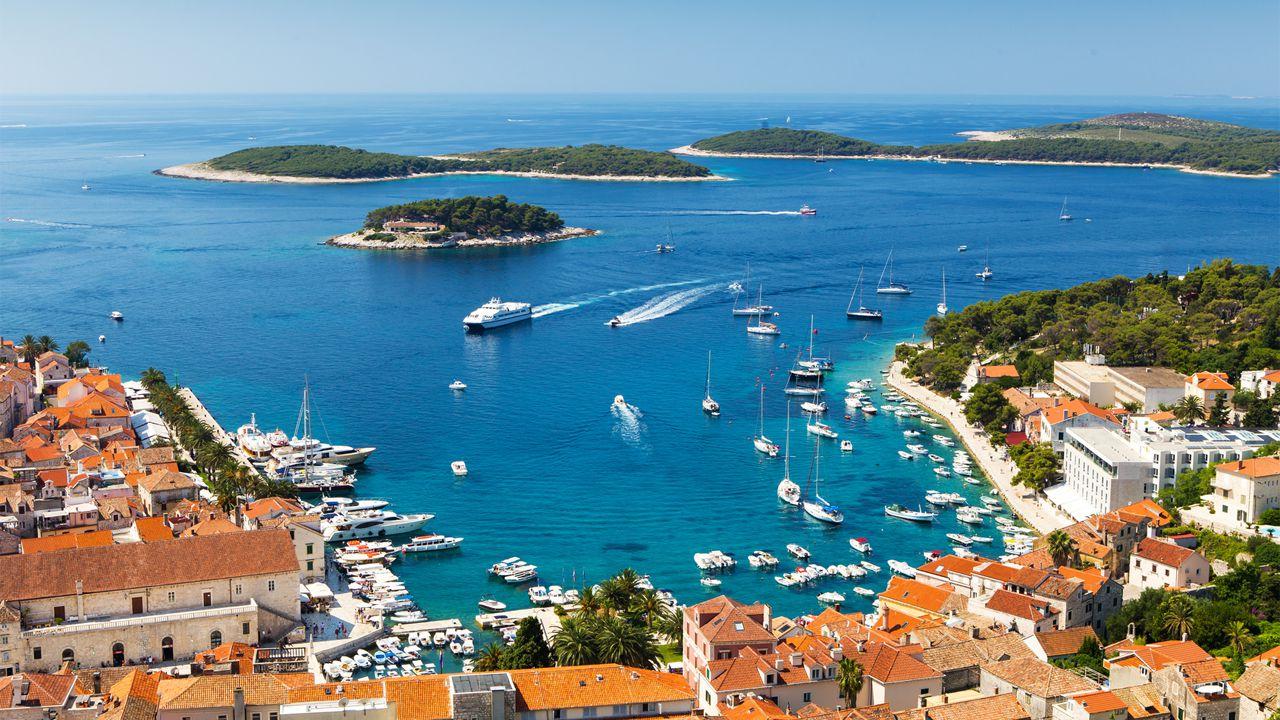 ---